History Hall Kiosk (2014)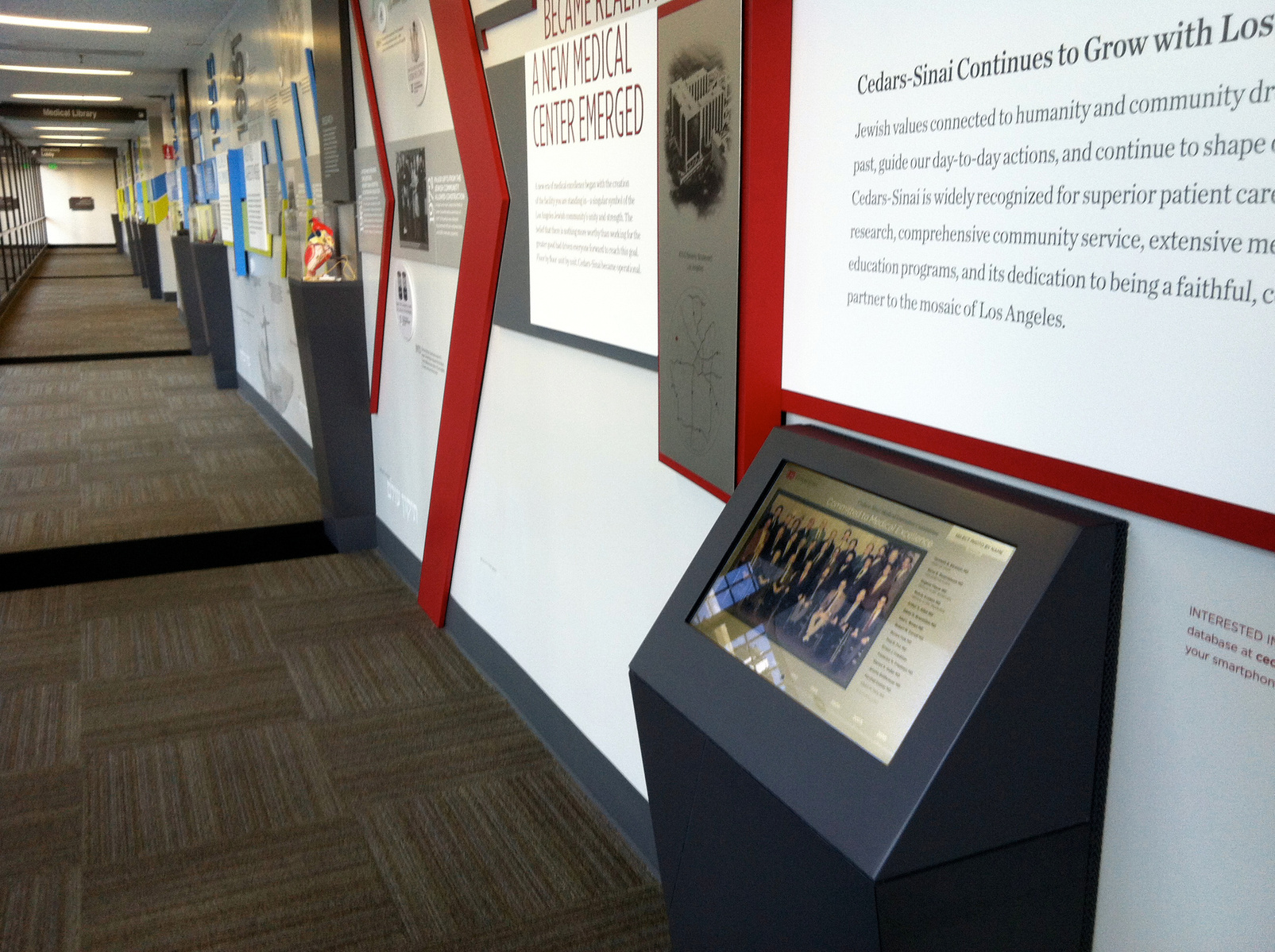 I was contracted by LRLA as interaction designer and engineer for a touch-based kiosk for Cedars-Sinai Medical Center. I took the kiosk from initial concept (provided by LRLA) through interaction design specification, engineering and assisted in its final installation. Graphic design by Volker Durre.
Our design goals were to keep the interface simple and approachable. The key challenge was how to present long lists of choices in a way that reflected the type of choice being made (choosing a date versus choosing a name) with the least overhead possible.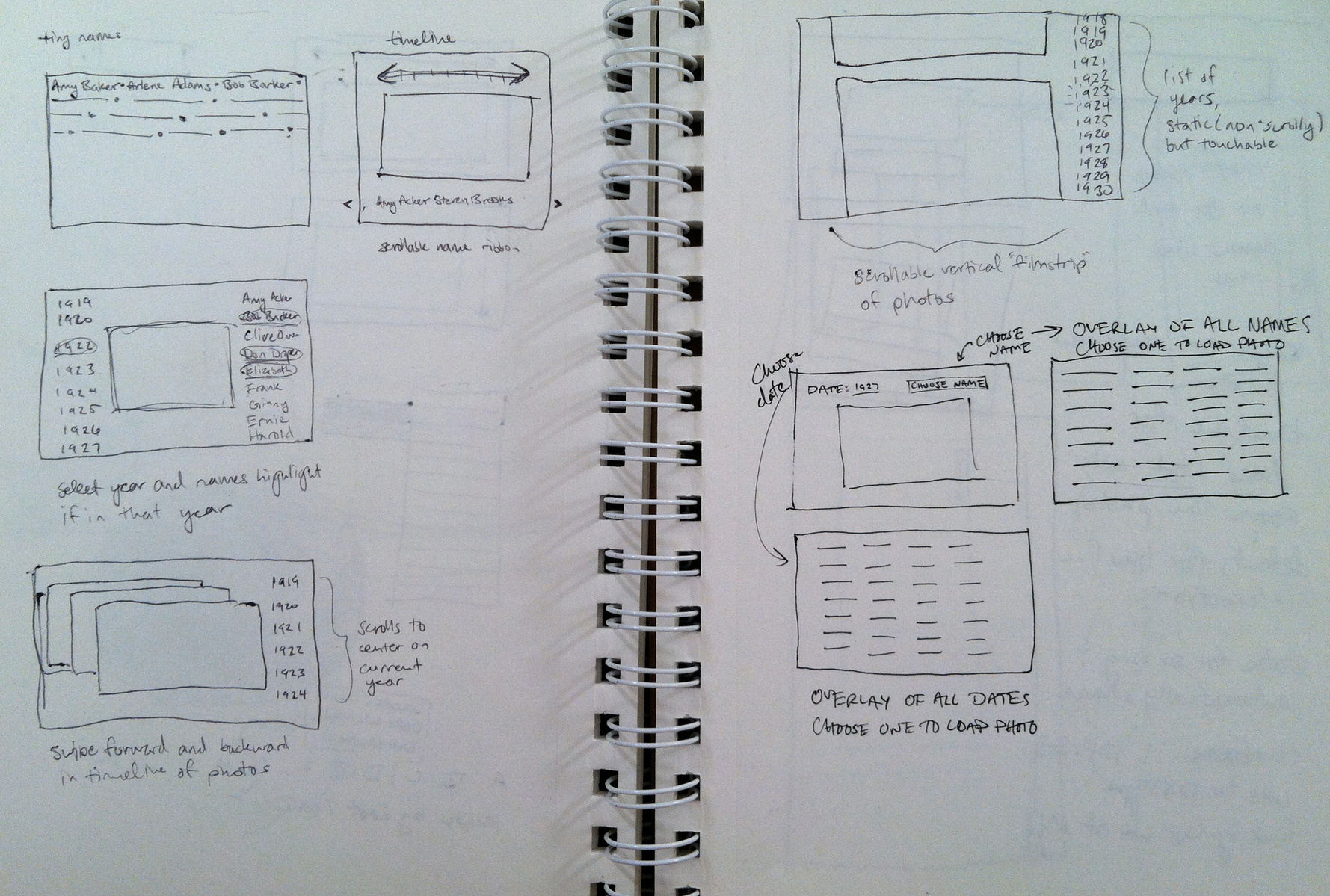 Another key challenge was how to organize an interface with only a few functions into a coherent whole.
After considering a few placements for the names menu that were functionally equivalent, we decided to move it to its final location (the top right) to help visual balance and reduce the amount of names present in the interface at one time.