SPG (2013)
On the SPG Project I worked with HCI researcher Sarah Vieweg to create personas, scenarios and storyboards. I also created wireframes and mockups for the application.
SPG is a concept for a web application that helps power companies respond to power outage events. SPG visualizes outage areas in combination with other data sources to increase situational awareness for operators, supervisors and executives.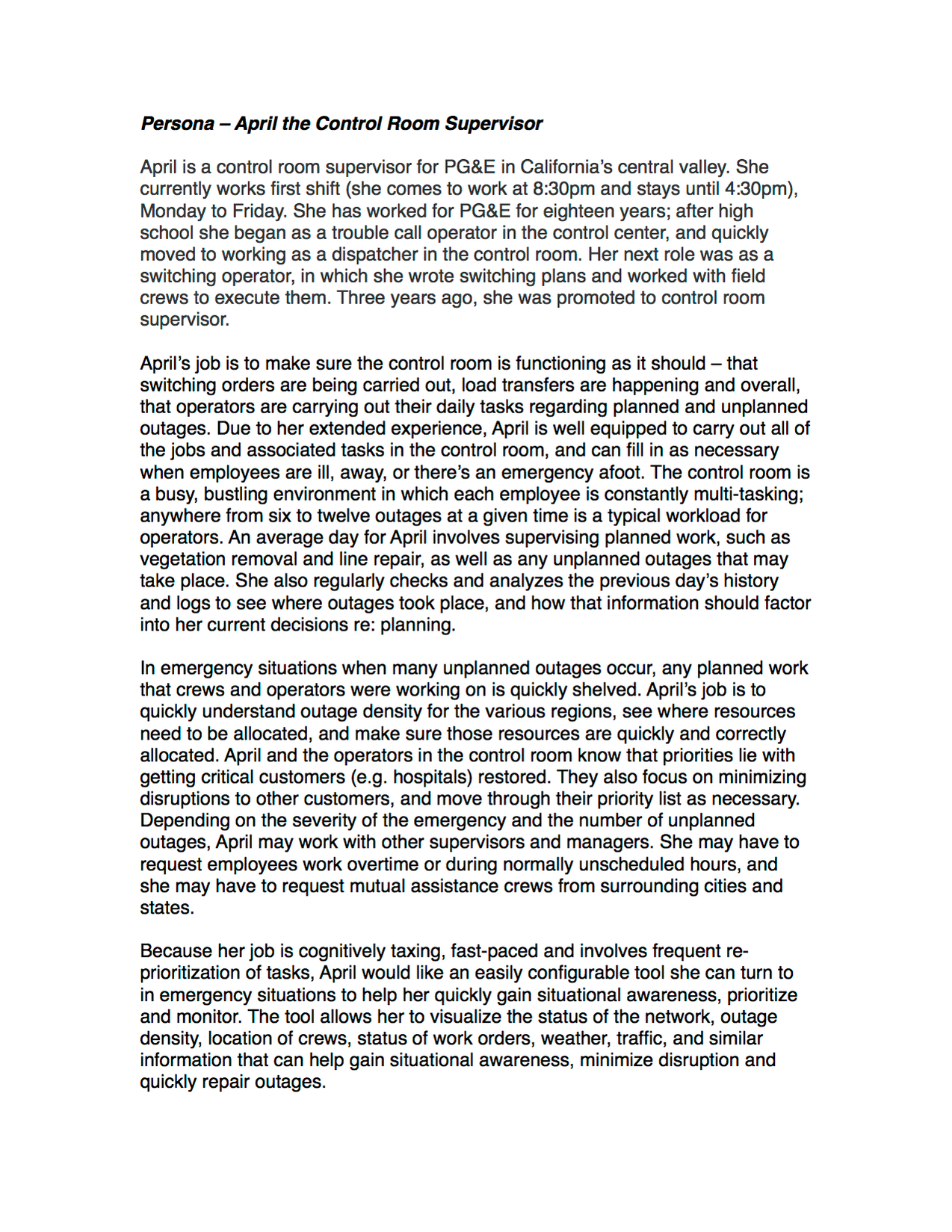 Over the course of the project I maintained storyboards (based on our scenarios) as a reference for the team.